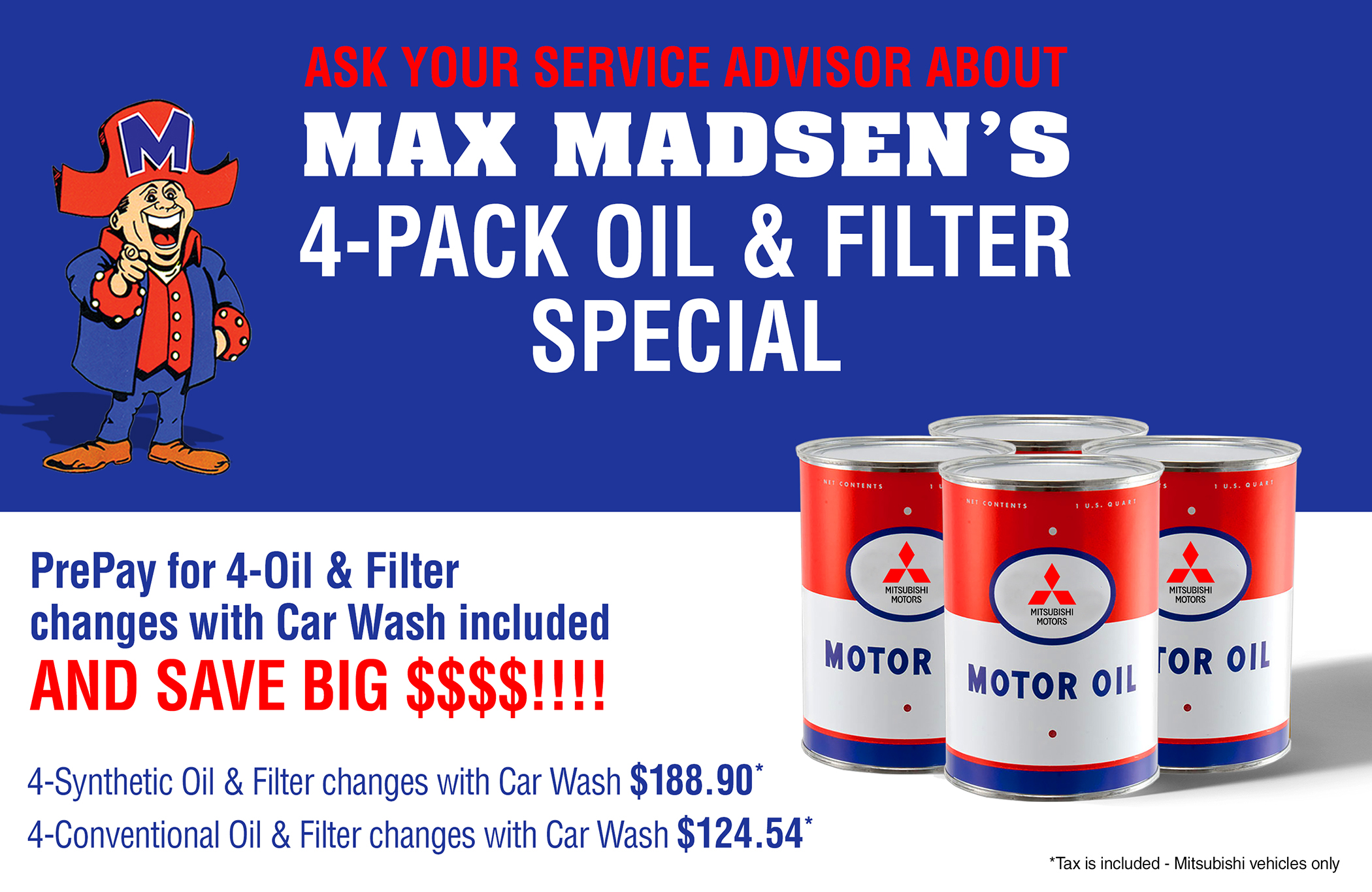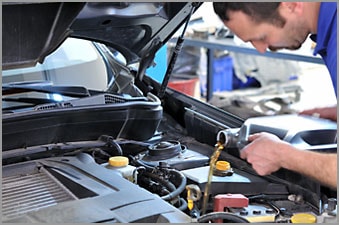 Learn More About Oil Changes at Max Madsen Mitsubishi
Regular oil changes are among the most essential services that you can schedule for your Mitsubishi. Fortunately, oil changes are also among our many specialties here at Max Madsen Mitsubishi, so you can tend to all your car's oil change needs right here at our Mitsubishi service center in Downers Grove. So, when should you schedule an oil change? Why are oil changes important? If you're curious about the benefits of scheduling oil changes with our state-of-the-art service center, you can learn more when you explore our oil change FAQs.
How often should I schedule an oil change?
Most cars need an oil change every 5,000 to 7,500 miles. Factors such as the climate in which you drive and your driving habits can affect how frequently you should change your car's oil, so we recommend checking your owner's manual or reaching out to our service center to find out more about your vehicle's specific needs.
Why are oil changes important?
Over time, the oil in your car can get dirty and break down into sludge. Oil changes drain out old oil and replace it with fresh, clean oil to help improve your engine's efficiency and reduce wear and tear. Neglecting regular oil change service can lead too poor engine performance and even damage that requires pricey repairs, so it's important to keep up with routine oil changes.
What does oil do for my car?
Oil keeps your engine's various fast-moving components lubricated, cool, and operating at peak efficiency. This helps to improve your engine's performance and reduce wear and tear, helping your engine last longer so that you can enjoy many more miles of adventure around Naperville.
Why is it important to have your oil changes done by a Mitsubishi dealer?
Our talented technicians have oil changes down to a science at our service center near Bolingbrook. We know what kind of oil your car needs, and we know what to watch out for with regards to potential problems that need attention. Plus, our team has the skill and experience to get oil changes done fast so that you can hit the road again and be on your way in no time.
Schedule oil change service near Lombard today!
Schedule Service